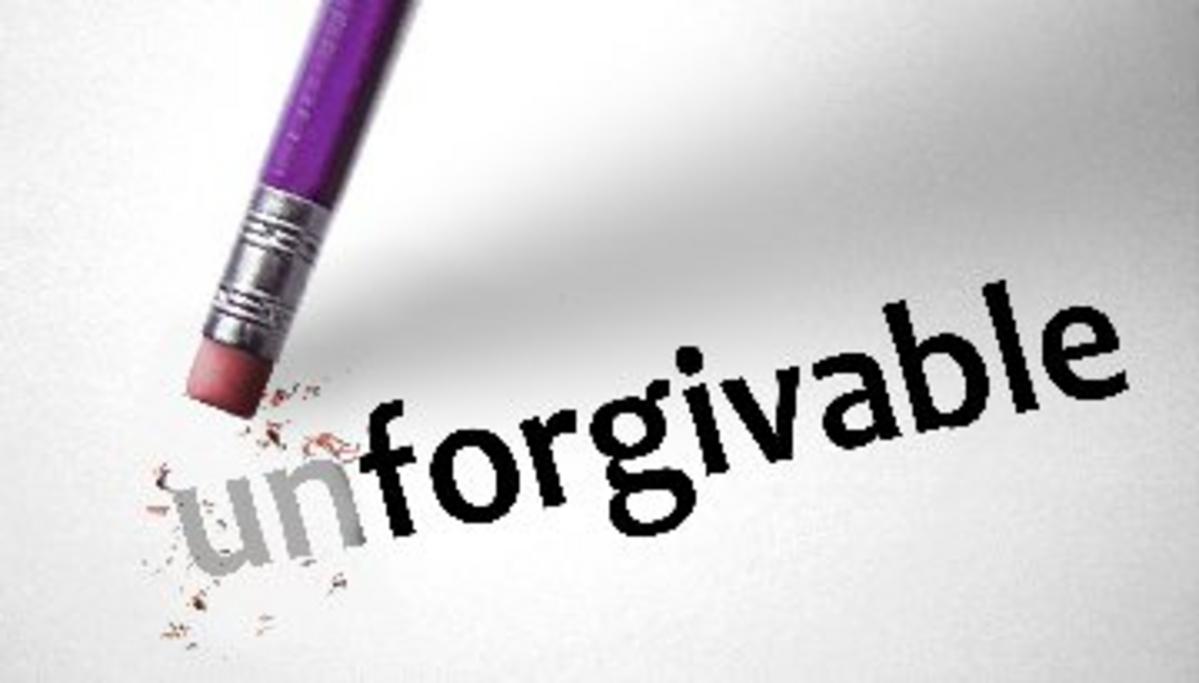 Self-forgiveness is a huge part of healing and self development. We avoid it because thinking about the thing which we are to forgive is painful. We don't want to feel the painful feelings or remember the things we did or said that were wrong; the thing that is to be forgiven.
Sometimes as little children we believe that we are responsible for negative events that happen, such as parents divorcing or the death of a family member. Even as adults we can internalize of outside events which can cause uneccessary guilt or shame that can be carried for years. The feelings are always real, even though the circumstances may not be.
When we don't forgive ourselves for mistakes that have been made it causes emotions to fester. Forgiveness releases the anger, resentment, fear, shame, guilt and unhappiness. What forgiveness really means is that you are no longer willing to hold on to the pain of what happened in the past. It doesn't mean that what you or someone else did was right. It just means you are choosing to live in the present moment and move on.
The audio below is a visualization technique that may seem ridiculously easy, it is okay if you are skeptical. I do want to say that it has had some very powerful results for my clients like improving self-love and acceptance, mending broken relationships and releasing emotional baggage.
I recommend doing this forgiveness exercise to address difficult periods in your life when you felt unloved, alone, displaced, ashamed, guilty, rejected or abondoned.
Listen to this guided audio on self-forgiveness here: Self-Forgiveness Audio
FYI - The words "I'm Sorry" as used in this exercise are not about blame. They are about recognizing and acknowleding that at some point in this relationship you may have said or done something that may have been perceived as hurtful by the other person without you even knowing it.